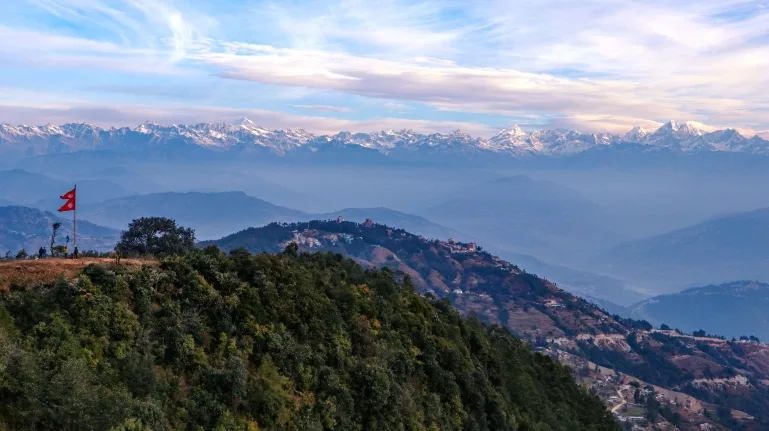 Nagarkot, located 32 kilometers east of Kathmandu, is one of the most scenic spots in Bhaktapur district and is renowned for its spectacular sunrise view of the Himalaya when the weather is clear. Visitors often travel to Nagarkot from Kathmandu to spend the night so that they can be there for the breathtaking sunrise. Nagarkot has become famous as one of the best spots to view Mount Everest as well as other snow-topped peaks of the Himalayan range of eastern Nepal. It also offers an excellent view of the Indrawati river valley to the east. With an elevation of 2,195 meters, Nagarkot also offers a panoramic view of the Valley and is described by visitors as a place whose beauty endures year round. Many visitors prefer to visit Nagarkot in the spring when surrounding valleys break out in a rich kaleidoscope of different colored flowers.
Trip Itinerary
Day 01: Arrival in kathmandu
Day 02: Sightseeing in Kathmandu
Day 03: Drive Kathmandu to Nagarkot
Day 04: Back to Kathmandu
Day 05: Final Depature.
Trip Inclusion
Trip Exclusion
Extra Services
Short hike
Guide on hire
Vechile on hire
Related Trips